Under the Hood is the autobiography of Hollis Mason, where he explains the events leading up to the time when he became the masked adventurer Nite Owl, and discusses the formation of the Minutemen.
The first five chapters of the autobiography are printed along with the first three chapters of the Watchmen series to coincide with Alan Moore's depiction of the alternate reality he has created.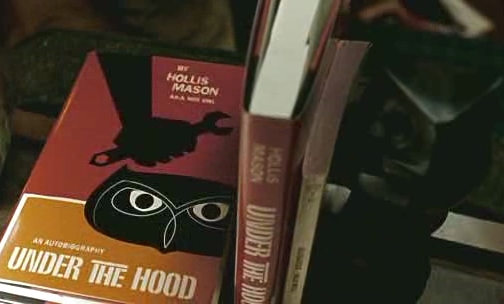 Click to download and read it!